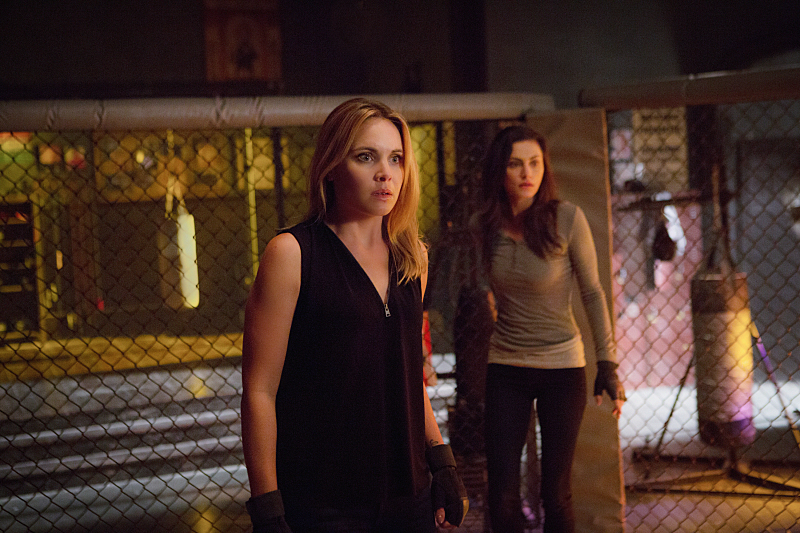 A CW divulgou o trailer do episódio 13º episódio da 3ª temporada de The Originals, intitulado "Heart Shaped Box", que revela Freya em sérios apuros e uma caçada a Aurora. Confira mais abaixo o trailer e as imagens.
The Originals 3×13 – "Heart Shaped Box" : "Determinado a dar o golpe definitivo contra os irmãos Mikaelson, Aurora (Rebecca Raças) usa Freya (Riley Voelkel) como isca para atrair Klaus (Joseph Morgan) e Elijah (Daniel Gillies) em uma armadilha perigosa. Enquanto isso, depois de ser recrutado pelo poderoso clã de bruxas do Strix para executar um feitiço que poderia salvar as vidas de seus amigos mais próximos, Davina (Danielle Campbell) encontra uma maneira de evocar Kol (Nathaniel Buzolic), a única pessoa que pode saber o ingrediente chave para completar o feitiço. Por fim, Hayley (Phoebe Tonkin) é forçado a fazer uma sacrifício".
"Heart Shaped Box" vai ao ar na sexta – feira 19 fevereiro, nos EUA pela emissora The CW.