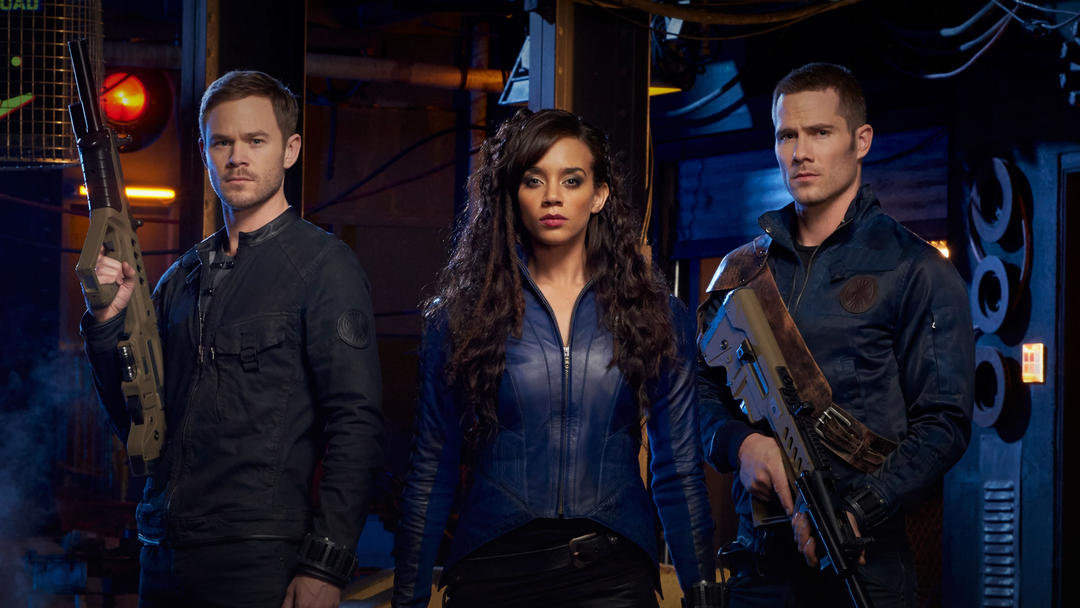 O canal Syfy divulgou o trailer promocional e a sinopse de "How to Kill Friends and Influence People" , o ultimo episódio da segunda temporada de  Killjoys .
Episódio 2×10 : A equipe une forças com um velho inimigo em uma tentativa desesperada de frustrar o plano da Level Six para o Quad.
O episódio será exibido na sexta-feira, dia 02 de setembro, pelo Syfy nos EUA.
Veja também : As séries Killjoys e Dark Matter foram renovadas para a terceira temporada
Confira a prévia :